Welcome to the Parish of Aghagallon & Ballinderry
St. Patrick's Church is open! Currently, there is no obligation to attend Mass on Sundays or Holy Days and people who have been asked to shield by their doctor are advised not to visit the Church. We encourage parishioners to wear a mask/face covering while in the Church. Ushers will welcome, advise and reassure everyone re Health and Safety procedures. Please do not enter the Church if you are feeling unwell. The Church remains open between 12pm-6pm each day for Private/Personal Prayer. We will maintain the restriction of a maximum of 10 people allowed in the Church at any given time, as many people returning to the Church may feel anxious about larger crowds. Please ensure that all health and safety advice is followed and avoid touching surfaces and products, unless absolutely necessary. The doors/windows are open to ensure the Church is well ventilated and that visitors do not have to touch door handles, etc. We regret that the sacristy and toilet facilities will remain closed.  It is now mandatory for face coverings to be worn when entering and exiting the church.
Daily and Sunday Mass: There will be a variable capacity, depending on how many parishioners attend as individuals or as families/households. To ensure there is adequate time for cleaning, we ask you not to arrive at the Church more than 30 minutes prior to Mass beginning and to leave promptly when Mass ends. Please sanitise your hands as you enter and leave the Church and before and after using the Shrines. Always maintain a distance of at least two metres between you and people who are not part of your household. We will be using every third pew for seating, which can accommodate two people with a 2 metre distance, or a full household, who are not required to socially distance. We will have 23 pews available and when we reach our capacity (46 – 140 variable); we are required to close the Church. Please take leaflets/bulletins home with you. Holy Communion will be received from the pews for the time being as we cannot meet the 2m requirement if people were processing down the side aisle. From this weekend, we will no longer be broadcasting Mass via the outdoor speakers in the car park.
Funerals: Funeral Services and Requiem Mass in the presence of up to 25 people, whilst observing social distancing regulations, is now permitted. Funerals will continue to be streamed for others to watch at home. Prayers at the graveside are restricted to a maximum of 30 people. Please follow social distancing advice.
Weddings: From Monday 19th October 2020, attendance at weddings is to be limited to 25 persons.
Baptisms: Baptisms are now permitted within strict guidelines. Please email the office for a booking form and more details. Baptisms booked prior to March will take precedence.
Anniversaries: Anniversary/Special Intention Masses and Sanctuary Lamp Intentions will continue to be offered. These can be requested via telephone or email. We will try to accommodate specific dates requested.
Adoration: We will continue to have Adoration from 10.30 am-6 pm on Wednesdays. We would appreciate it if previous adorers who are not shielding follow their normal schedule and invite others to attend at any time. We will not be using the signing in book. Please do not enter the Sanctuary area.
read more
Mass Times
St. Patrick's, Aghagallon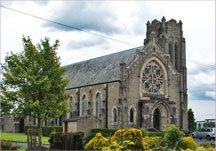 Sunday:
Vigil 7pm (Saturday)
9am
11am (Children's Liturgy)
Holydays:
As Announced
Weekdays:
10am Mon, Wed & Fri
(Except First Friday)
7pm Tue & Thu (Novena)
N.B. First Friday 7pm
Confessions
Thursday before Mass
Saturday before Mass
St. Mary's, Ballinderry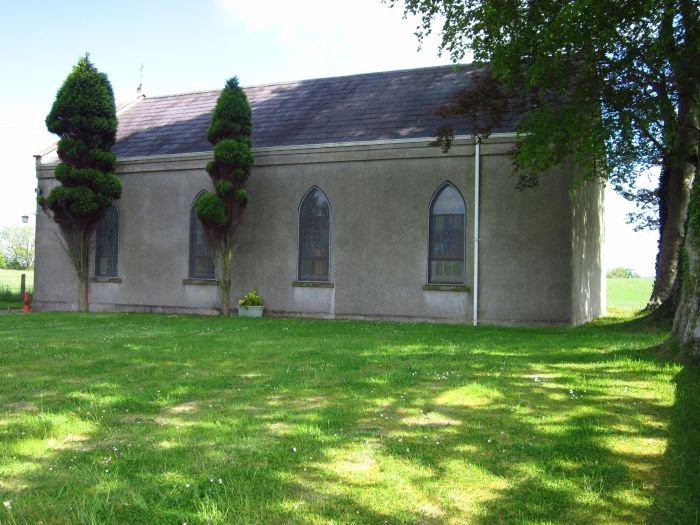 | | |
| --- | --- |
| | There is no Mass in this church at the present time |