Welcome to the Parish of Aghagallon & Ballinderry
St Patrick's Church, Aghagallon
DIOCESE OF DOWN AND CONNOR
COVID-19: DIRECTIVES Effective Tuesday 24 March 2020 until further notice
In addition to previous directives issued, these directives are effective immediately Public Health Advice The Government has issued new and strict directions restricting public movement.
Parish Offices and all Parochial Properties and Parish Centres will now be closed to public access and all non-essential staff will work from home. Parishes will continue to be contactable by telephone or email.
Mass All the faithful are dispensed from the obligation to attend Mass on Sunday and Holy Days of obligation.
Daily and Sunday Masses will be celebrated at the normal times but without a congregation in the Church. They will be streamed on the parish radio and parish webcam, this can be accessed from our website www.aghagallonandballinderryparish.ie or www.mcnmedia.tv. Parishioners will not be able to attend daily or Sunday Masses in the Church.
Adoration There will be no adoration until further notice.
Baptisms No baptisms will take place.
Weddings No weddings will take place.
Funerals Funerals will continue. Funerals are strictly private and restricted to the immediate family of the deceased only. In light of the advice to further restrict person to person contact, we strongly advise that there should be no wakes and that houses should be strictly private to the immediate family.
Cemeteries and Graveyards A person who is responsible for a crematorium or burial ground must ensure that, during the emergency period, the crematorium or burial ground is closed to members of the public, except for funerals or burials.
These directives will be kept under regular review
The Parish Office you can contact the office [email protected].
Sick calls and Emergencies contact number 07831934756.
This is an occasion for all of us – especially in families – to pray more intensely for each other.
Pope Francis' Prayer to Mary during the coronavirus pandemic.
O Mary, you always shine on our path as a sign of salvation and of hope. We entrust ourselves to you, Health of the sick, who at the cross took part in Jesus' pain, keeping your faith firm. You, Salvation of the Roman People, know what we need, and we are sure you will provide, so that, as in Cana of Galilee, we may return to joy and to feasting after this time of trial. Help us, Mother of Divine Love, to conform to the will of the Father and to do as we are told by Jesus, who has taken upon himself our sufferings and carried our sorrows to lead us, through the cross, to the joy of the resurrection. Amen.
read more
Mass Times
St. Patrick's, Aghagallon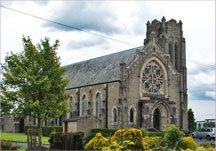 Sunday:
Vigil 7pm (Saturday)
9am
11am (Children's Liturgy)
Holydays:
As Announced
Weekdays:
10am Mon, Wed & Fri
(Except First Friday)
7pm Tue & Thu (Novena)
N.B. First Friday 7pm
Confessions
Thursday before Mass
Saturday before Mass
St. Mary's, Ballinderry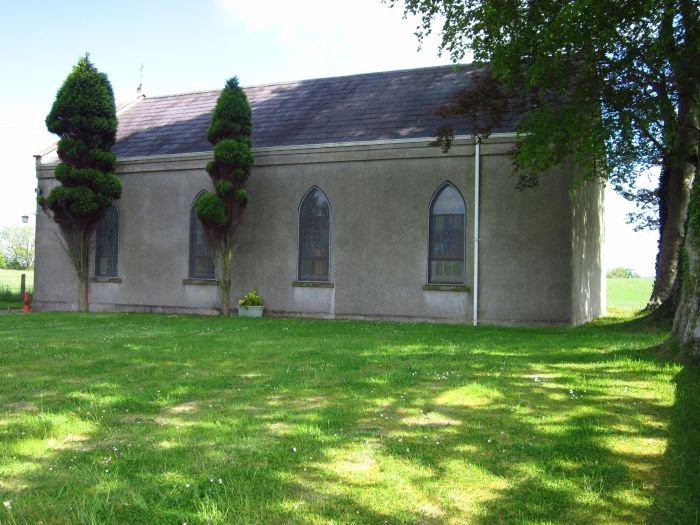 | | |
| --- | --- |
| | There is no Mass in this church at the present time |