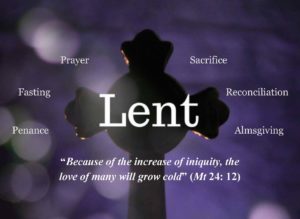 Today Lord, I choose life,
I choose your love and the challenge to live it and share it,
I choose hope, even in moments of darkness,
I choose faith, accepting you as Lord and God,
I choose to let go of some part of my burdens,
day by day handing them over to you,
I choose to take hold of your strength and power ever more deeply in my life.
May this truly be for me a time of new life, of change, challenge and growth.
May I come to Easter with a heart open to dying with you
and rising to your new life, day by day.
Amen
(www.catholicbishops.ie)